LaserScan for BIM
Indoor3D is a modern system for the 21st century. It uses the capabilities of the unique IMMS M6 mobile scanner, designed to digitize buildings of various sizes to large industrial halls.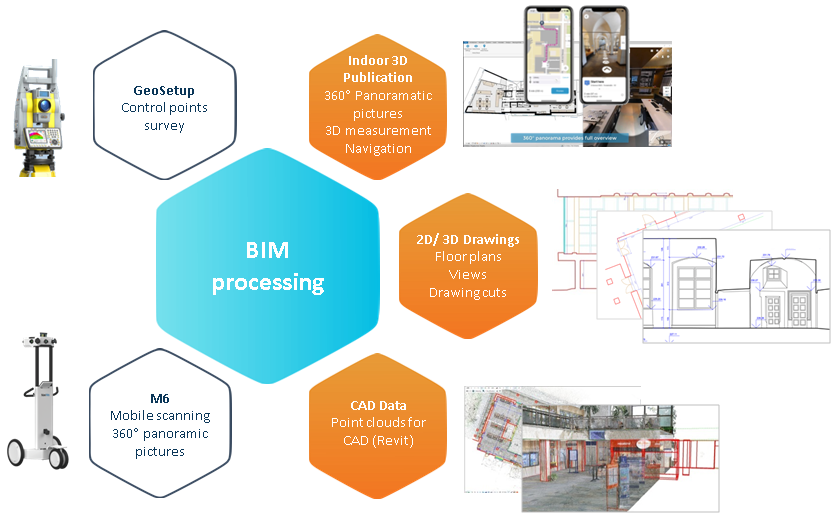 KEY FEATURES
Speed of survey (up to 2500 m2 per hour)
The system is designed to speed up the survey (compare to conventional methods by factor of 4-5) and to maintain high accuracy at the same time.
Processing efficiency
Results in couple of weeks. No months.
Automated workflow to shorten the processing time to minimum.
Interactive and modern
In 21st century it is neccesary to be on-line, to share information and to have cool and interactive tools in order to be few steps in front of your competitors.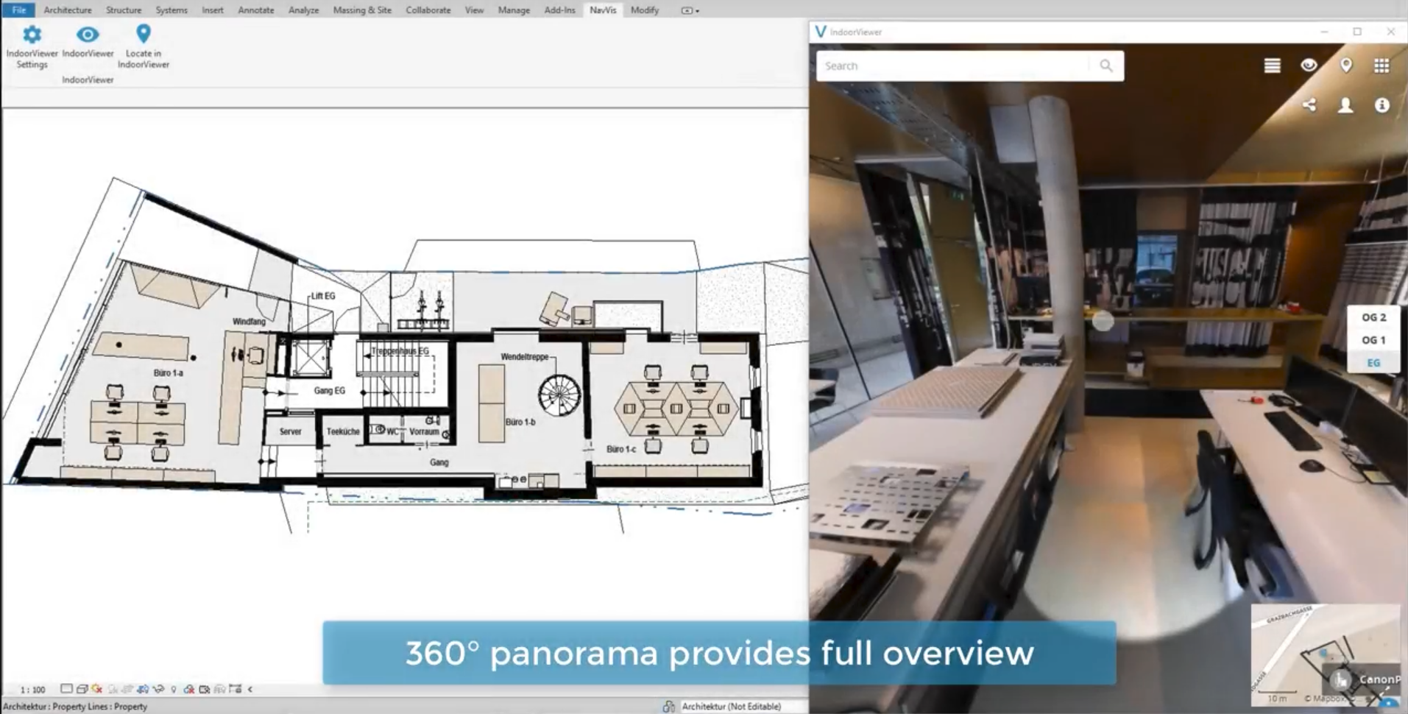 Efficiency is a great advantage of our system
It saves a lot of time.
Significant cost reduction.
During a single visit we capture variety of data – 3D, panoramic pictures, strength of BT + Wi-Fi network
No need to return to the site.
No need to use several single-purpose technologies.
We can meet the requirements even for the most demanding customers
2D drawing documentation.
Point clouds in RGB.
Interactive web application with built-in navigation.
AUTOMATED PROCESSING
FROM SCANNING TO A WEB PUBLICATION
Point cloud processing.
Panorama.
Point cloud processing.
REALITY CAPTURED IN HIGH QUALITY
Photorealistic point cloud.
360° panoramic images.
BT signal.
Wi-Fi signal.
Earth magnetic field.