Mapping Trolley M6
Unique technology for interior digitization
All-in-one! A new generation of mobile scanning. 3D point cloud and 360 ° panoramic images for detailed reality capture.
The M6 ​​is specially designed for everyday work: it is light, easy to handle and easy to assemble in minutes.
Speed
The M6 ​​is the fastest mobile interior scanner.
It is designed for large mapping projects where data quality matters.
It is equipped with 3 profile scanners and 6 cameras for best results.
·Scanning speed is up to 5 times faster than a static scanner.
·Up to 25,000 m2 per day.
·It can handle any terrain.
Revolution in mobile scanning
Complete control over the scanned area.

The M6 ​​is controlled by a 10 "tablet on which the targeted area and other important parameters can be clearly seen.

·Everything clearly on one screen.

·The M6 ​​can handle any tilt.

·Measurement refinement using control points.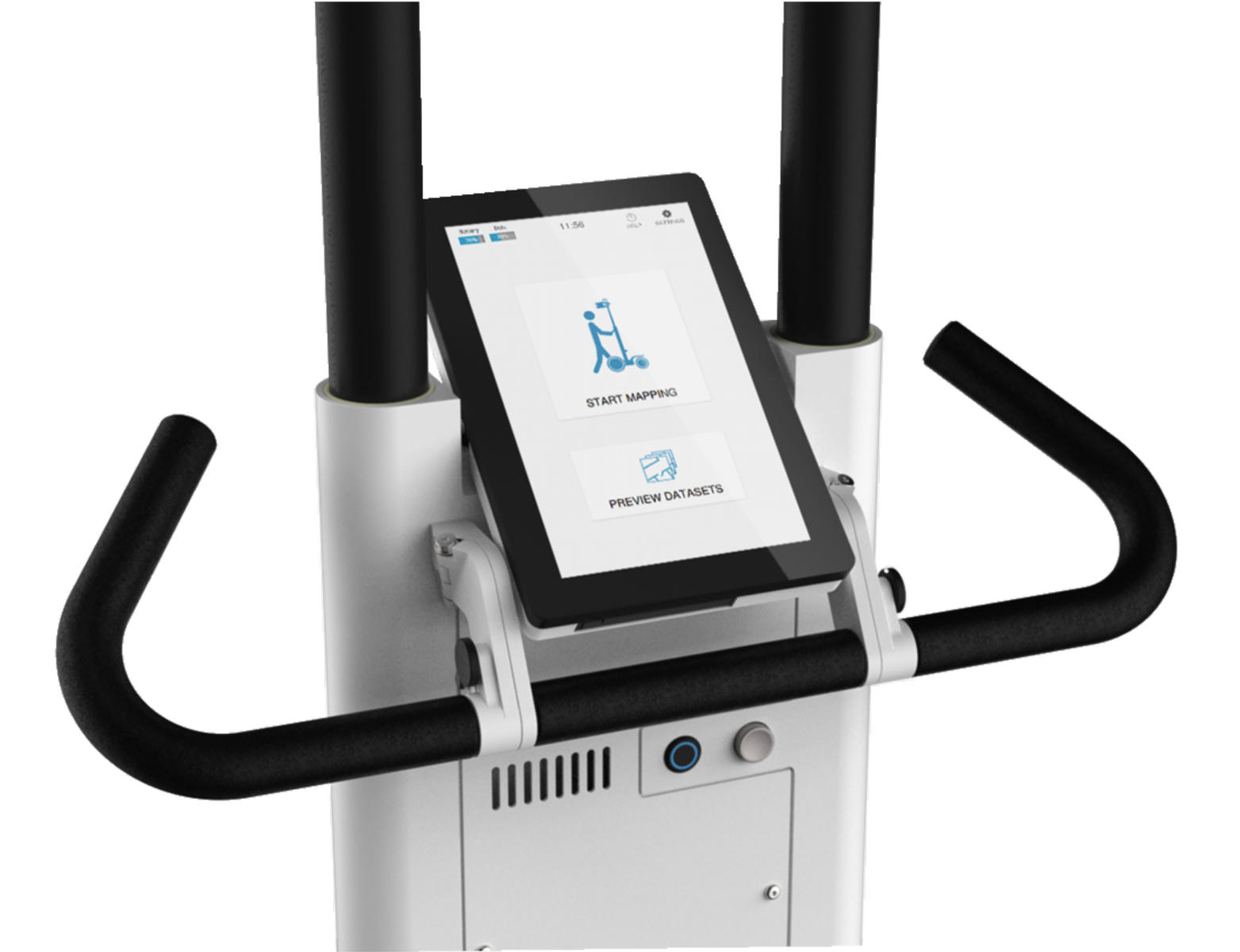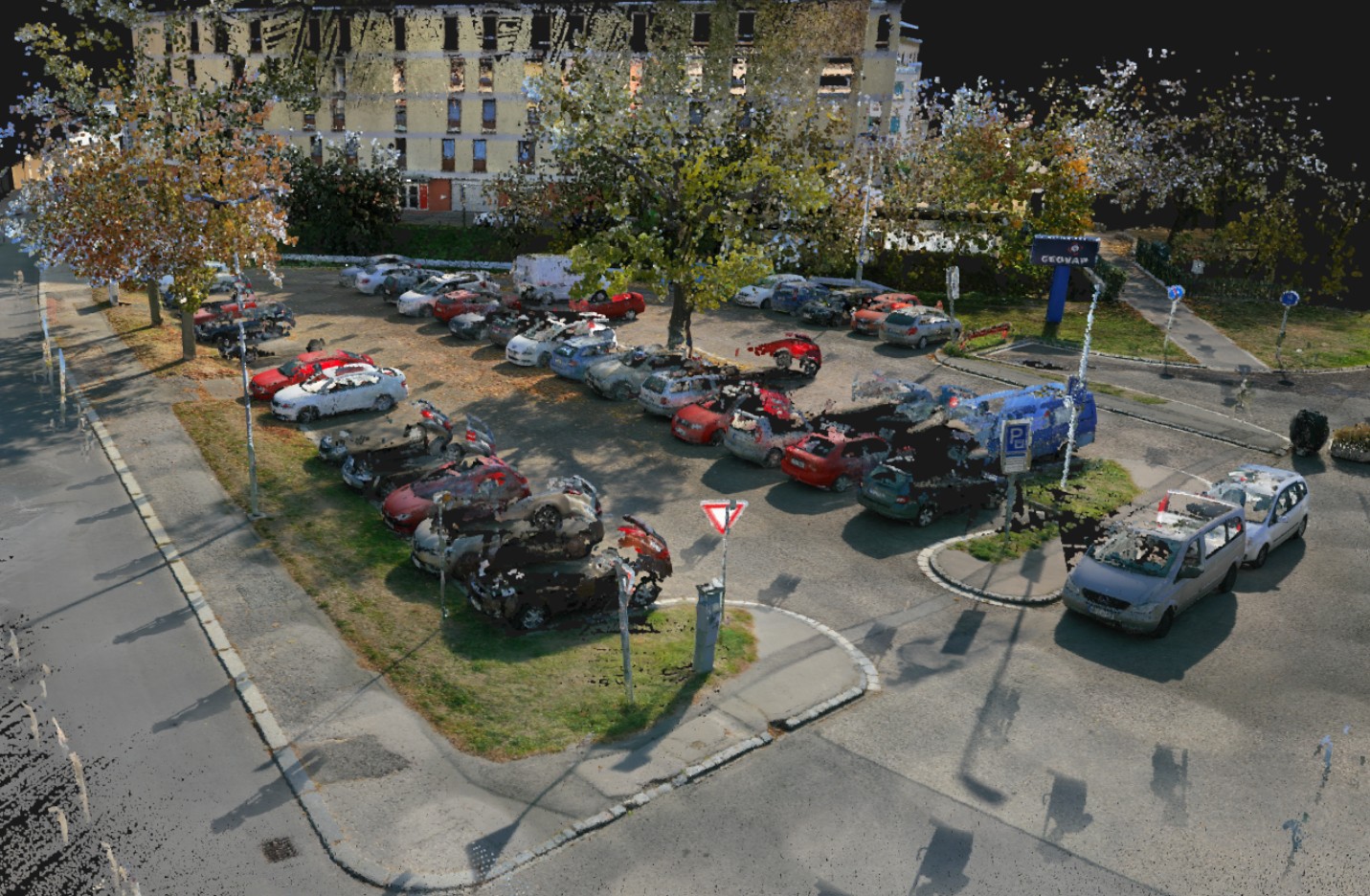 Point Cloud
The generated point cloud is in RGB.
When calculating, it is possible to set the point density up to 5 mm.
Standard formats are - PLY, LAS, E57, XYZ, PTS, PCD .
Alternatively, it is possible to convert to a suitable format later.
Main equipment
This special mapping trolley is exceptional in its construction.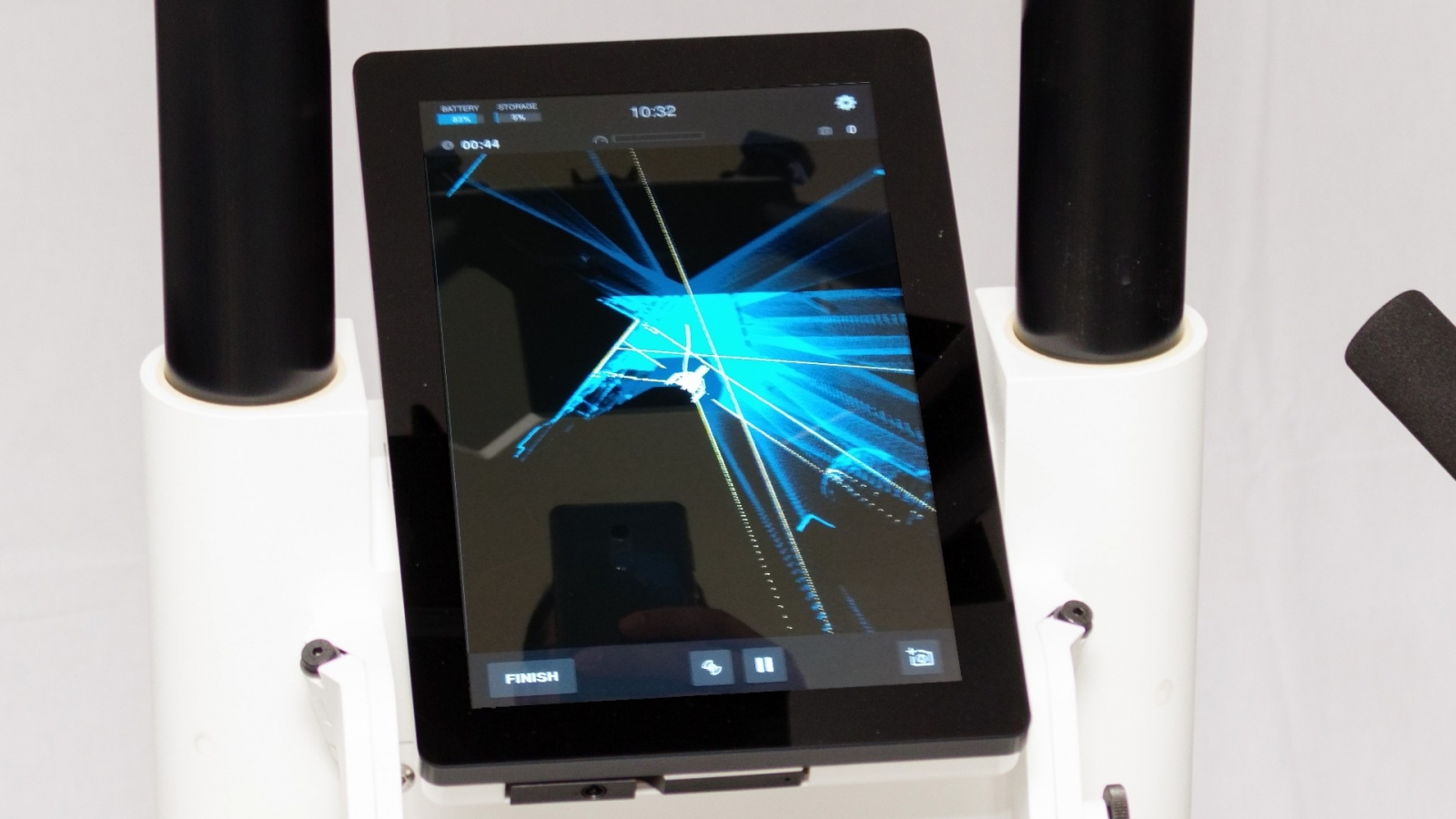 Intuitive tablet control

The trolley is controlled by a powerful tablet, which also controls the focused area.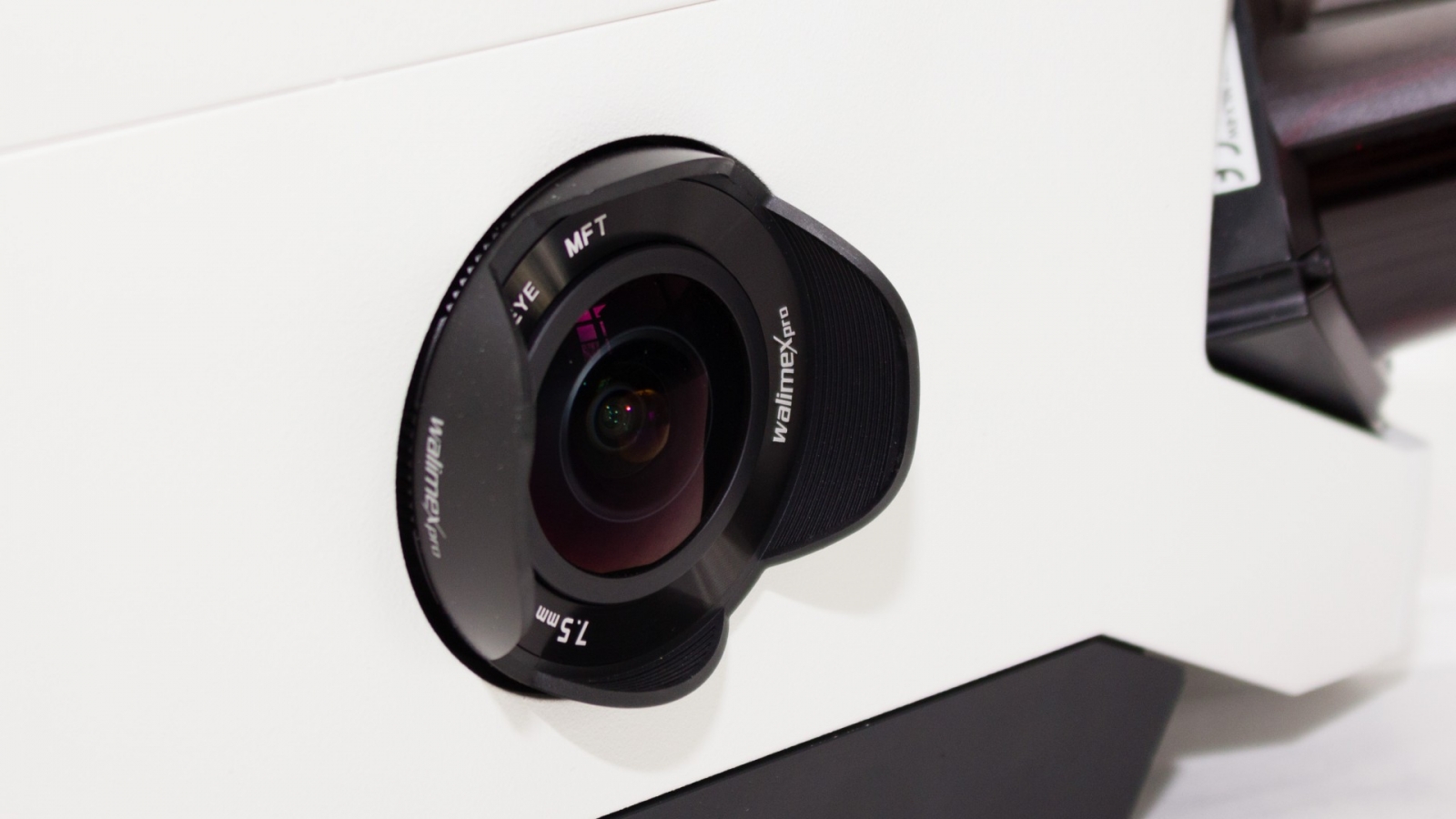 High resolution cameras

Panoramic images are generated from 6 high resolution cameras.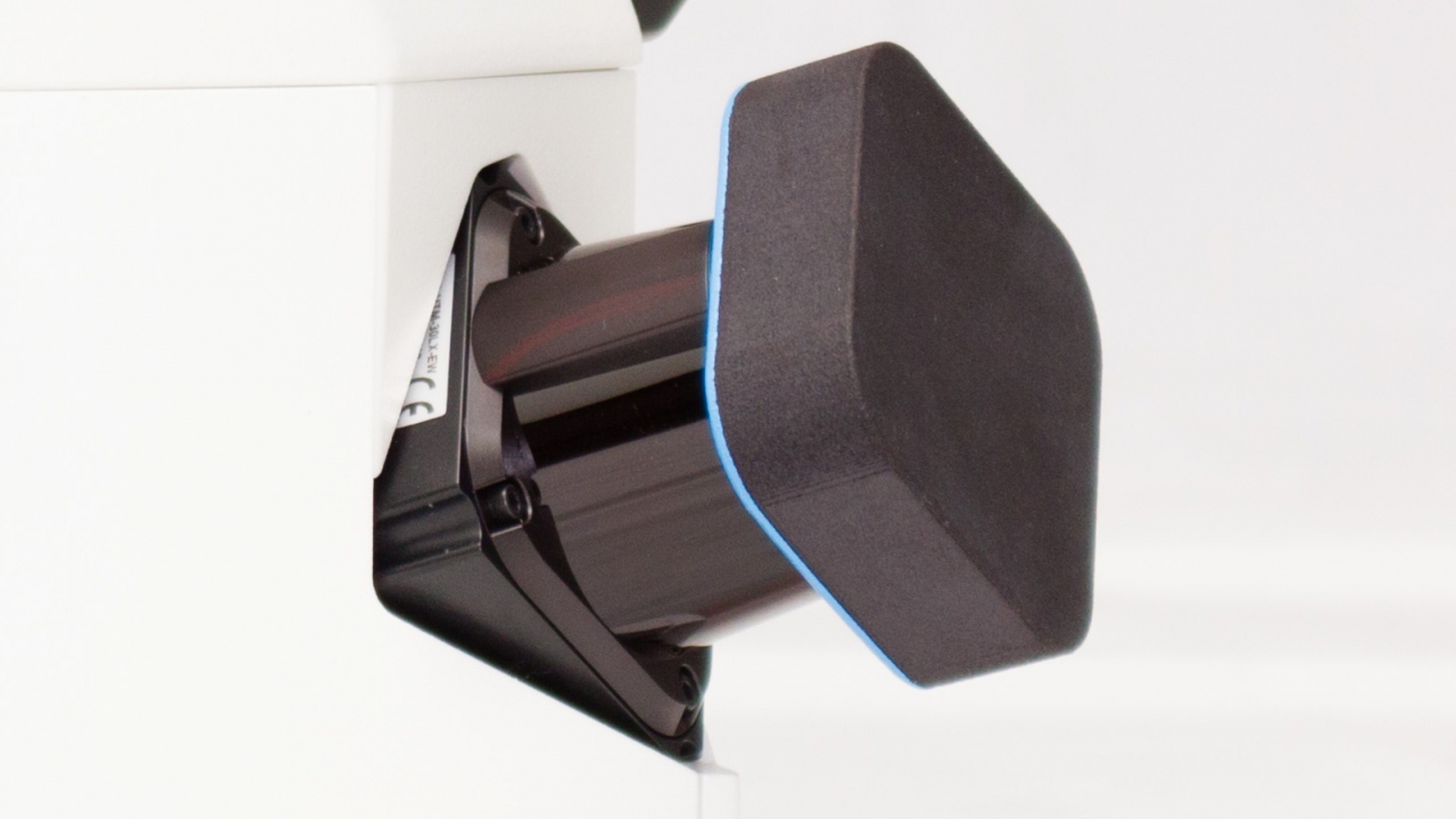 Powerful laser scanners

The M6 ​​trolley is equipped with 3 powerful scanners with a range of up to 30 m, which capture every detail.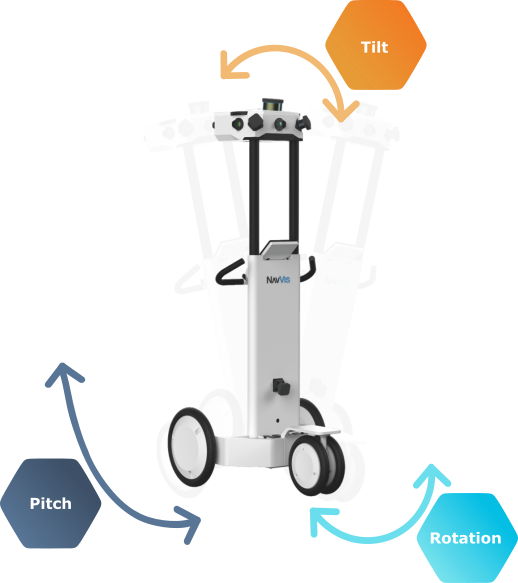 6D SLAM
IMMS M6 is equipped with 3D LiDAR from Velodyne LiDAR Inc. and a powerful inertial unit IMU.
Velodyne LiDAR in cooperation with IMU enables so-called 6D SLAM - 6 degrees of freedom. This device compensates any tilt.
Using Velodyne LiDAR, we are able to scan on ramps and even on uneven surfaces such as cobblestones, etc.
Control Points
Scanning can be further refined using a network of control points measured by standard geodetic methods.

Targets placed on the floor in sufficient density ensure the accuracy of the point cloud.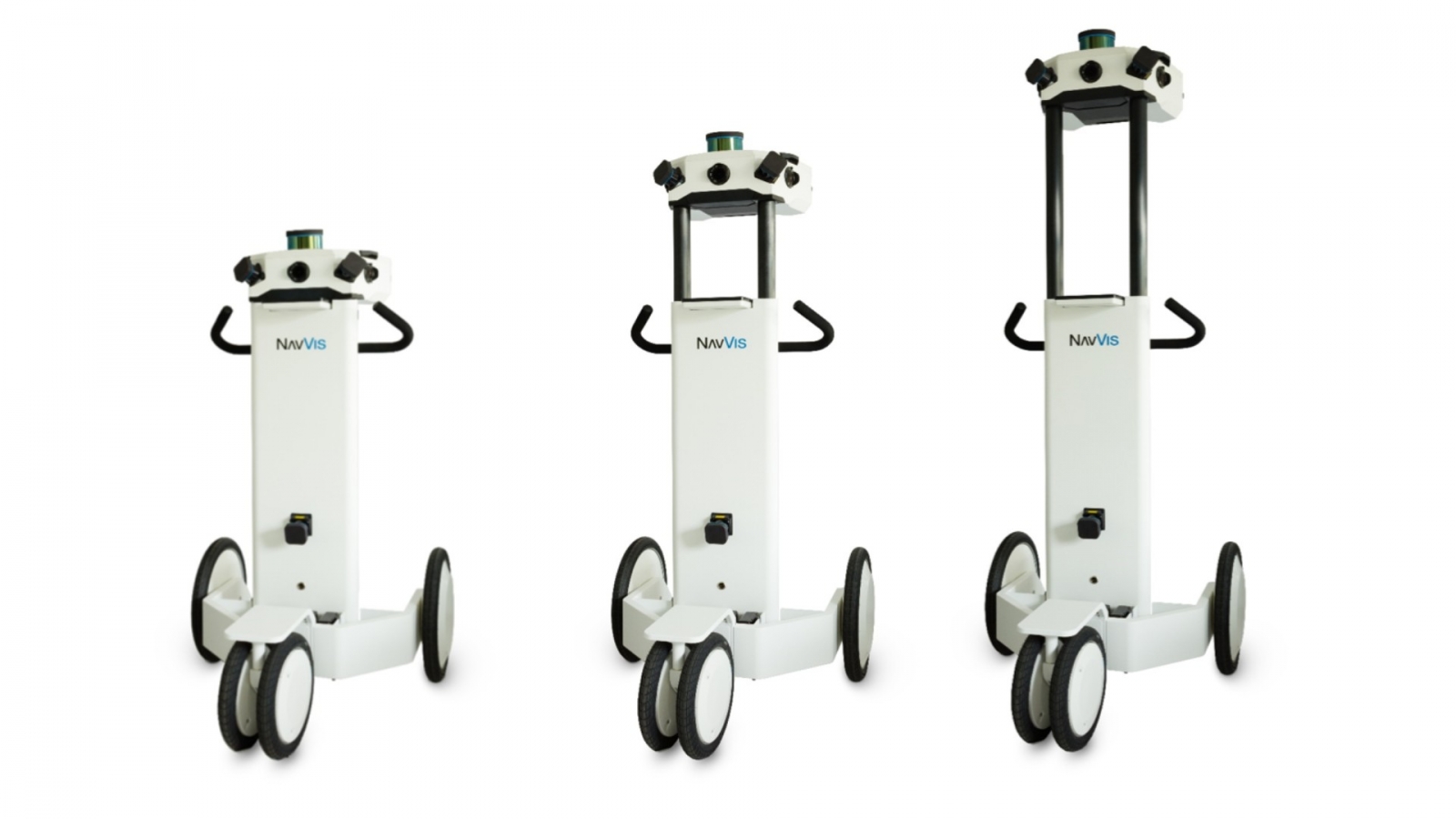 Adjustable height
During survey, it is possible to adjust the trolley height as needed.
It is no longer a problem to scan rooms with lowered ceilings or cellars with air conditioning.